Expert Roof Replacement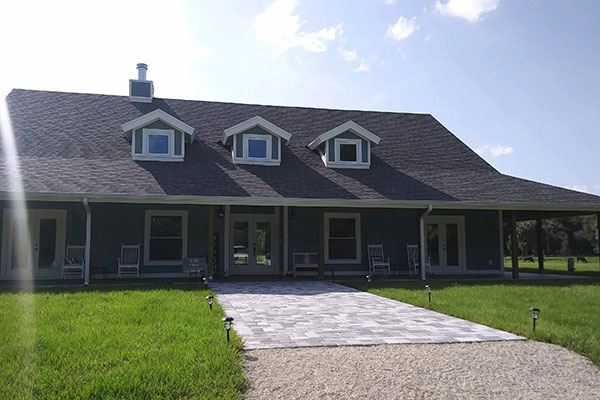 It may be time for a roof replacement if your roof is reaching the end of its life, either due to age-related wear and tear or damage from inclement weather such as hurricanes. Although replacing your roof may sound like a daunting job, First Response Roofing wants to make it a smooth and hassle-free experience for you. We have replaced hundreds of roofs for your neighbors in Southwest Florida, and we would love to show you the same excellent workmanship. Contact us for details about our five-year labor warranty!
If you are still debating whether you really need a new roof, we can help you decide. During your free initial quote, we will inspect your roof and provide you with our professional recommendation for repair versus replacement.
Signs Your Roof Needs Replacement
Old age: Depending on the type of roofing material, your roof may be due for a replacement because of its age. Asphalt shingle roofs typically last around 15 years. More durable materials, such as tile or concrete, can last up to 70 years or even longer.
Missing or damaged shingles: When your roof starts to have these issues that expose the underlying structure, it's important to have this fixed promptly.
Damaged flashing: This barrier against water infiltration is a crucial component of your roofing system. If flashing has been damaged and water has penetrated underneath, you may need a full roof replacement.
Request a Free, No-Obligation Quote Today!
First Response Roofing specializes in roof replacement services for both residential and commercial customers. To get started with a free inspection and quote, call us today at (888) 703-3191 or submit the contact form and we will respond ASAP.