The Best Roofing Company in Southwest Florida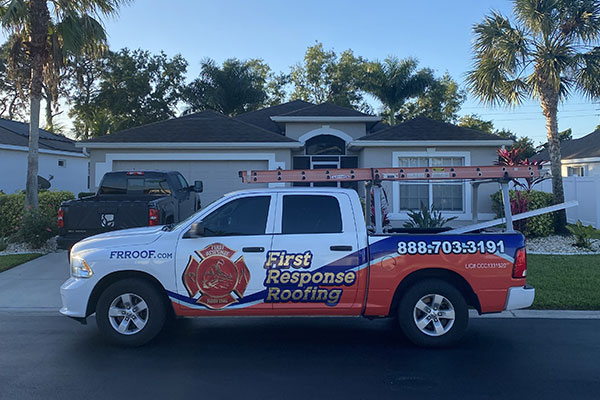 First Response Roofing is a locally owned company that prides itself on educating clients, offering transparency and maintaining the owners' hands-on approach. We will take the time to make sure you understand your options for your roofing project, so you can make wise decisions based on our wealth of experience and industry knowledge. This dedication to educating our customers is just one reason we consider ourselves the best roofing company in the Naples area. Contact us for details about our five-year labor warranty!
'Roofing Done Right the First Time'
Our motto, "Roofing Done Right the First Time," is what we live by at First Response Roofing. It's important that all our customers understand that delivering quality and reliable roofing repairs and replacement is our main priority, every day. We strive to deliver each job on time, exceeding our customers' expectations. Our experience will allow us to guide you through the process and eliminate any misconceptions you may have about the roofing industry.
Experienced Storm Damage Inspections
Many customers come to us after a bad storm or a hurricane has done damage to their home or commercial property. We are the best roofing company to call on if this happens to you. We can send out a qualified roofing technician fast and perform a comprehensive inspection. Contact us now to get started with a free inspection!
Request a Free, No-Obligation Quote Today!
When you want to work with the best roofing company in Southwest Florida, look no further than First Response Roofing. Our owner will personally help you with your roofing needs. Call us today at (888) 703-3191 or submit the contact form and we will respond ASAP.