About Metal Roofing & Metal Roof Colors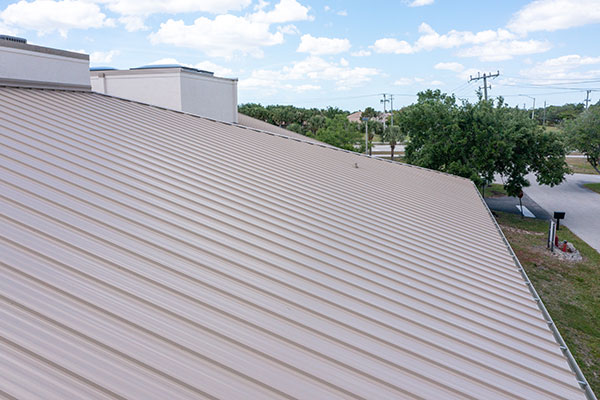 Metal roofing may be right for your Southwest Florida home. First Response Roofing specializes in metal roofing and offers a variety of metal roof colors and styles to choose from to give you a beautiful new roof. Metal roofing not only comes in many colors, it is also available in designs that mimic wood shake or tile roofing. Contact us today for more information about our metal roofing options!
Our Metal Roofing Services
We are a full-service metal roofing contractor because we understand that metal roofing is one of the best roofing options available for our customers. Our company is licensed and insured in the state of Florida to provide metal roofing services to residential and commercial customers. We install new metal roofing systems, and we can also repair or restore a damaged metal roof. Our metal roof services include:
Metal roof replacement
Metal roof repair
Metal roof installation
Metal roof maintenance
Choose From a Palette of Metal Roof Colors
Metal roofing is available in an array of colors, allowing you to choose the perfect color and style for your home. Colors include everything from silver or copper to blue, red and more! The variety of metal roof colors you have to choose from is just one reason people often choose metal roofing. To read more about the pros and cons, see our page on the Pros & Cons of a Metal Roof.
Request a Free, No-Obligation Quote Today!
First Response Roofing is the metal roofing specialist to contact when you are interested in a new roof or metal roofing repair. Contact us for details about our five-year labor warranty! To begin with a free quote, call us today at (888) 703-3191 or submit the contact form and we will respond ASAP.