Common Roof Types in Florida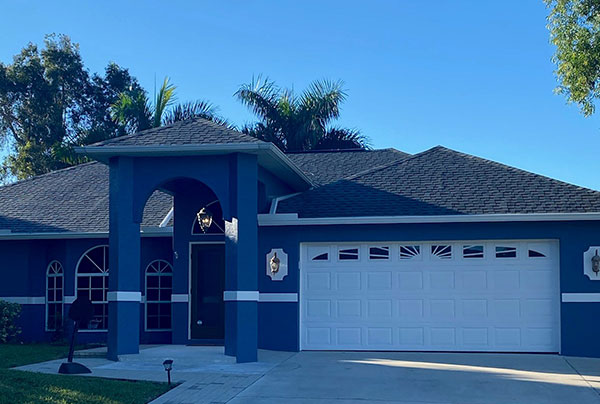 First Response Roofing is a locally owned roofing company that specializes in the most common types of roofing systems used here in Southwest Florida. Based in Naples, we have extensive experience in the residential and commercial roof types that are often installed to suit the local climate and architectural styles. Hurricanes and other weather conditions are factored into every recommendation. We love educating our customers and helping them make the best roofing decisions for their unique property. If you need help weighing the pros and cons of roofing materials, get in touch with us today.
Tile: Florida weather is just one reason homeowners often choose to invest in tile roofing. Tile's strength and resistance to rot helps maximize the life of a roof, even as storms hit hard. Tile is also preferred for its traditional, gorgeous appearance that can easily improve your home's curb appeal.
Metal: Resistant to high winds and rainstorms, metal roofing is a great option for Southwest Florida property owners. Metal is highly resistant to wear and tear, as well as insect damage and water damage.
Asphalt Shingles: Shingles made of high-quality asphalt are a popular roofing option for homeowners who want a low-cost yet durable option. Asphalt shingles look great too, with a wide variety of colors and styles to choose from.
How to Choose the Right Roof for You
We specialize in tile, metal and asphalt shingle roofing because these three roof types perform best in our local climate. When choosing from these options, there are still several factors to consider. Which look do you like the best? Your roof is an important component of the exterior look of your home, and should not be taken lightly as it will affect curb appeal for decades to come. Your budget is also a major consideration. While tile and metal are both on the more expensive side, asphalt typically comes at a lower cost.
Request a Free, No-Obligation Quote Today!
Our roofing experts are available to discuss your roofing needs and help you choose the best roof for your unique property. Call First Response Roofing today at (888) 703-3191 or submit the contact form and we will respond ASAP.