Customer Testimonials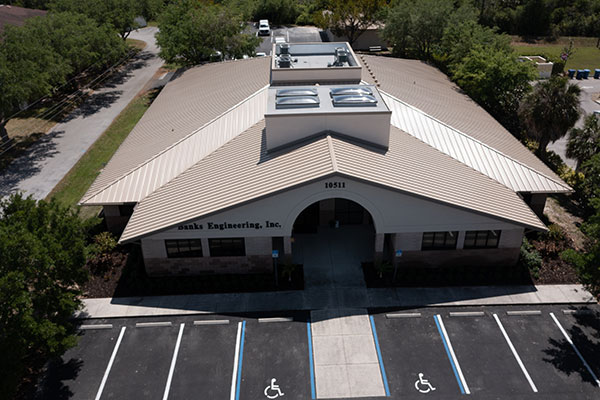 First Response Roofing is proud to share these testimonials left by our happy customers. We consider ourselves the best roofers in Southwest Florida, and we would love the opportunity to show you why your neighbors choose us time and time again. To schedule a free roof inspection and quote, get in touch with us today!
---
---
Average Review Rating
Average Rating: 5
Total Reviews: 6
List Of Reviews
By:
Sarona Weyant
on
First Response Roofing, Inc
When Eric came out to our house he was the third company to try to fix a leak. Within 5 minutes of looking at it, he had the solution. Of course we were skeptical but he was extremely confident. When they came back to fix it, it POURED true to Florida thunderstorms in the afternoon. My husband and I watched and waited. NO LEAK! We are beyond grateful for his expertise for finding the solution & fixing it at an affordable price (considering we already paid 2 other companies). I have since referred them to several other friends and if you need a roofing company honestly you do not get any better than with them.
By:
Christine Lynch
on
First Response Roofing, Inc
Excellent communication. Lots of options! Price was competitive and service was exceptional!
By:
Kenneth Hernandez
on
First Response Roofing, Inc
Great to work with. Always communicated and staff was pleasant
By:
Muriel Pride Harrity Fishman
on
First Response Roofing, Inc
Frm choosing the color to the final phase of installation, First Response Roofing was terrific ! The same crew showed up every time, was thorough and efficient and left a beautiful roof ! We are very pleased not to have had ANY leaks since !
By:
Andrea George
on
First Response Roofing, Inc
First Response Roofing, Inc is as their names states! Eric Joachim is a man of his word. 'First response' with a telephone reply, in person quote, workmanship ethic, cleanup, and follow through with Collier County to close out the project. We are very pleased with our new, beautiful roof. We have recommended First Response Roofing to many friends, neighbors, even our Community Office asked for their name and telephone number. We wish Eric Joachim and company much success in the future. They will succeed and go far! Sam & Andrea George
By:
Nicole
on
First Response Roofing, Inc
We had a great experience with First Response Roofing! From the initial consult until the very end, we felt the communication was top notch and Eric was a pleasure to work with. Our roof was done in a timely manner and we couldn't be happier with the look of it. Everyone was extremely personable to work with. The work site was kept clean. We felt very confident with First Response Roofing during the whole process. Due to some Hurricane damage that occurred to our roof prior, we found we were in need of replacing our whole roof in order to continue to have a competitive home owners insurance premium for the upcoming renewal year. Eric and his team went above and beyond to get the roof replaced in a short amount of turn around time. Because of Eric and his team, we were able to continue utilizing our home insurance carrier with a great rate. Highly recommend!!!