What to Do After a Storm
First Response Roofing has helped many customers get through the process of restoring their home or business after a storm has ripped through and damaged the roof. We are here to help you as well. When you need storm damage roof repair in the Naples area, count on our team to respond quickly with professional expertise during this difficult time.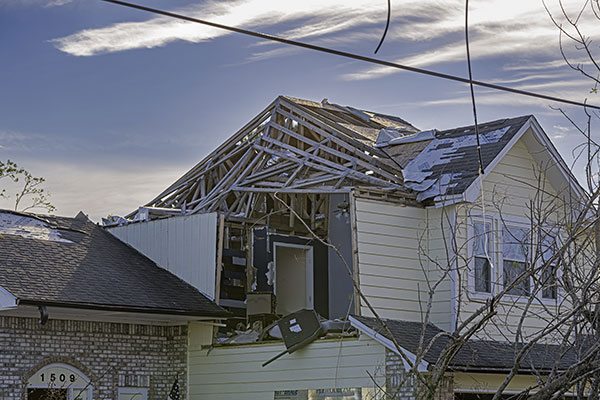 FAQ on Storm Damage Roof Repair
Below are a few of the most common questions we get regarding storm damage roof repair and related issues:
Q. What should I do if I suspect roof damage?
First and foremost, we recommend contacting a reputable roofing contractor such as First Response Roofing. We can get to your property fast to perform an inspection, make temporary repairs and help you plan for permanent restoration.
Q. Do I qualify to file an insurance claim?
Most homeowners' insurance policies include coverage for storm damage to your home, including the roofing system. If any part of your roof has been damaged by heavy winds, hail, rain, a fallen tree branch or other forces, you likely qualify to file a claim. We can help you determine whether you should file by inspecting your roof and identifying the extent of the damages. If so, we will recommend contacting your insurance company right away.
Q. What type of damage do you look for during the inspection?
We will perform a comprehensive analysis of your roofing system to find any and all areas of weakness. Our inspection covers everything from the shingles/tiles and underlayment to the soffits and fascia, flashing and all components in between. Damage we often find during inspections includes:
Missing or broken shingles/tiles
Damaged flashing
Dents or cracks in gutters
Dented shingles/tiles
Water leaks in the attic
Request a Free, No-Obligation Quote Today!
If you think you may need storm damage roof repair, get in touch with First Response Roofing today for a professional inspection and repair. We will make sure your roof is properly restored. Call us at (888) 703-3191 or submit the contact form and we will respond ASAP.