Seamless Gutter Installers Serving Southwest Florida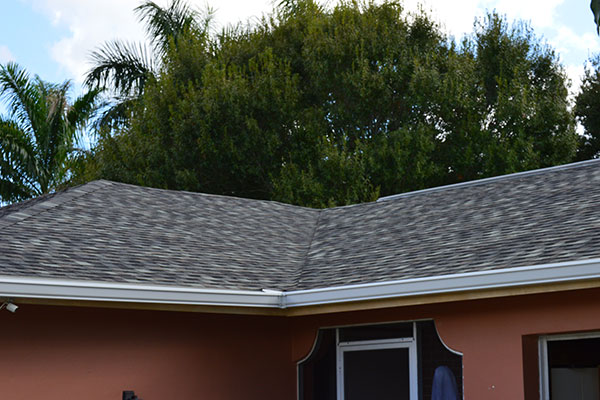 First Response Roofing is dedicated to caring for your whole roof, and that includes your gutter system. We are experienced seamless gutter installers, providing high-quality six-inch gutters and downspouts to both residential and commercial customers throughout the Naples area.
Unsure if you need new gutters? Signs that your gutters need replacement include:
Cracks or holes in gutters
Leaking gutters
Sagging gutters
Mildew or mold growth
If you see any of these problems, your gutters may be doing more harm than good. Contact us today for a free quote for a new, high-quality gutter system.
About Seamless Gutters
Seamless gutters are the modern gutter system of the day. Older, traditional gutters were made up of many sections that came together at seams where water could leak out. New seamless gutters minimize the number of seams because the gutters are custom-manufactured to fit the entire length of your roof. The only seams are at the corners, greatly reducing the chance for leaks.
Request a Free, No-Obligation Quote Today!
Our seamless gutter installers would be happy to provide you with a free quote for gutters and downspouts. To schedule an appointment, call us today at (888) 703-3191 or submit the contact form and we will respond ASAP.