Pros & Cons of a Tile Roof in Southwest Florida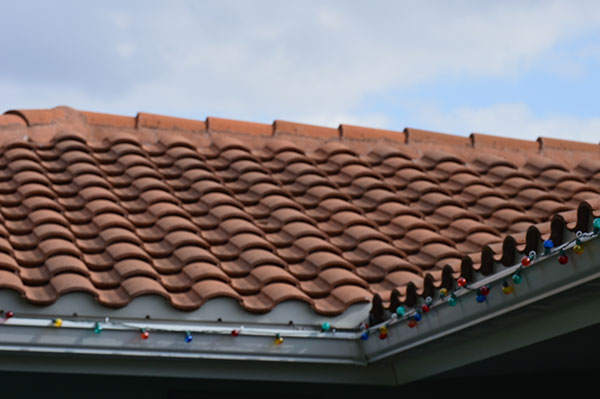 One of our most commonly installed roofing options is a tile roof. At First Response Roofing, we specialize in concrete tile roofing because it is one of the best materials to stand up to heavy rainstorms and hurricanes here in Southwest Florida. If you are considering a new tile roof for your home, allow us to help you weigh the pros and cons!
Pros of Tile Roofs
Weight: Here in Southwest Florida, we do benefit from heavier roofing materials. The heavier your roof, the better it can withstand high winds. A tile roof does require you to have a strong structure that can handle the weight, but that makes good sense anyway.
Durability: Concrete is commonly used as a building material because it is so durable. The material is water-resistant, rot-resistant and insect-resistant. When you choose concrete tile roofing for your home, you can rest assured that your roof will last for decades.
Versatile: Because concrete tile roofing materials come in such a wide range of styles and colors, you can achieve the perfect look for your unique home. Explore all of your options with our help!
Cons of Tile Roofs
High Cost: There's no doubt about it: concrete tile is one of the more expensive residential roofing options. Part of the reason that concrete is more costly is that it requires more skilled labor and time to install than less weighty materials.
Maintenance Recommended: Concrete tile roofs are resistant to water damage but can still be prone to algae or mildew growth and cracking. You may also want to paint your roof if it becomes severely faded with time.
Request a Free, No-Obligation Quote Today!
First Response Roofing has the knowledge and experience to explain your roofing options, including tile roof products, and help you make a wise decision for your home. Call us today at (888) 703-3191 or submit the contact form and we will respond ASAP.